The "SOS-Modell" for sustainable company performance
potential-, competence- und value-focused
The SOS-Modell in a nutshell
In the past 4 years we have developed the Sustainable Organisational Success Modell (SOS-Modell).
Based on evidence-based studies and while applying we identified key success factors that have a proven effect on company scucess.
Your Benefits
The Key Success Factors of the SOS-Modell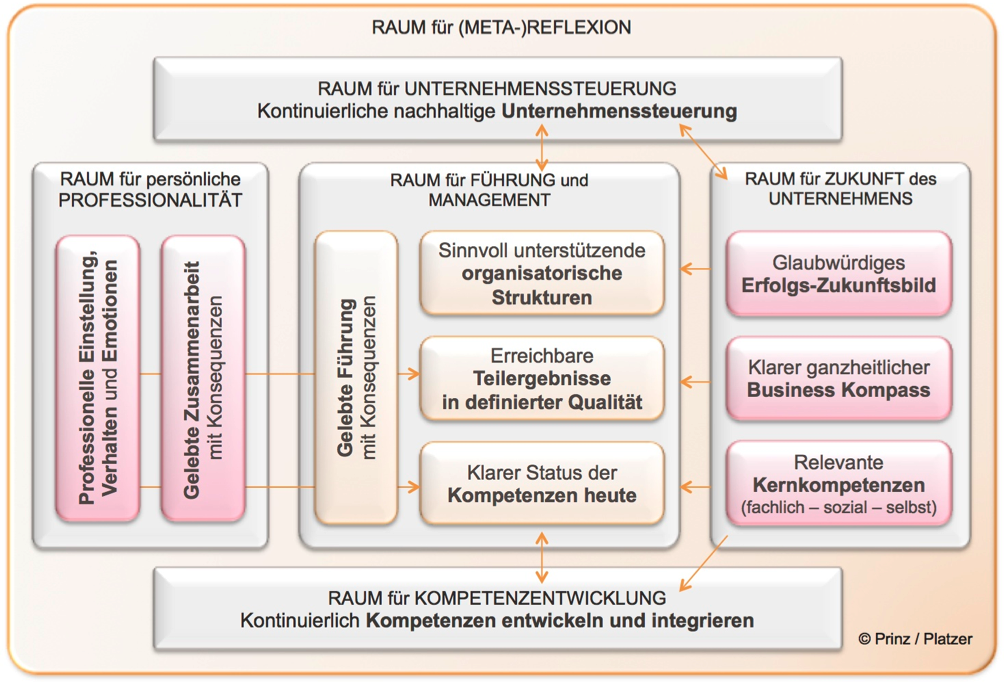 Currently the english translation is in progress.